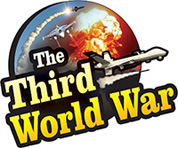 Kabul: 19 soldiers were killed in the attack launched by the Taliban terrorists in the Kunduz province of Afghanistan. Taliban also accepted attacking a helicopter of the Afghan military, in the next few hours. Taliban holding peace talks with the United States is claiming that the negotiations are successful. Despite that, the Taliban is demonstrating its power by carrying out these attacks.
Last week, Zalmay Khalilzad, the special envoy selected by the United States to negotiate with the Taliban, held discussions with the Taliban representatives, regarding ceasefire and establishing peace. Following the discussion, the Taliban announced that a peace accord would be signed with the United States by the end of this month. As per the agreement, US Secretary for Defence Mark Esper said that the Taliban would have to stop all the attacks and terrorist activities in Afghanistan. Esper further clarified that the success of the agreement would depend on whether the Taliban fulfil their part of the agreement.
Within a few hours of this statement, Taliban terrorists attacked an Afghan military base at Shora Khak in the Kunduz province. Five soldiers were killed and three were injured in the attack. The Afghan defence ministry informed that Taliban terrorists also were killed in the retaliation by the Afghan military. But Zabiullah Mujahid, the Taliban spokesman said that 19 Afghan soldiers were killed in the attack.
On Monday, a helicopter of the Afghan military crashed at Delaram in the Nimruz Province. Taliban released a statement on Monday, in the afternoon, announcing that the helicopter was shot down by the Taliban. But the officials in the Nimruz province said that the helicopter crashed because of a technical snag. Therefore, while the Taliban is openly accepting the responsibility of attacks on the Afghan military, the Afghan defence ministry and the local administration are unwilling to reveal information regarding the attacks on the Afghan military.
Meanwhile, senior Taliban leaders claimed that the talks in the Qatar meeting were successful. But the local Taliban leaders have not received the orders to stop attacks. Commander in the Helmond province openly accepted this. Whereas, Taliban commanders in Paktika and Nangarhar provinces also have said that the attacks on Afghan and western militaries will continue. Taliban is not a homogenous organisation and has many groups and factions. Currently, there is no central leadership to unify all these under one command. Therefore, the accord signed with the United States may not be accepted by all the factions.
The internal conflict in the Taliban is getting exposed because of this spate of attacks, started since Sunday. This could have dangerous consequences in the future because US President Trump has warned that these peace talks are the last opportunity for the Taliban.