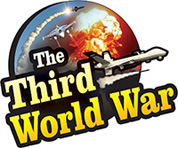 Tokyo: Managing Director and Chairman of the International Monetary Fund(IMF), Christine Lagarde issued a sensational warning saying, "A few companies in the world have a humongous amount of data. These companies can gain control over the economic transactions through artificial intelligence and other technologies and significant disruption to the world's financial system." The warning issued by the IMF chief at a time, when the United States and Europe are initiating legal action against the big technology companies, assumes significance.
Over the last few years, selected technology companies have been seen dominating various sectors, on the strength of technology, information and financial might. While doing this, they have blatantly violated rules in the social, economic and political areas. These companies have not been paying heed, even to the leading countries of the world, using loopholes in freedom of expression, human and legal rights.
Against this background, since the last few months, the United States and Europe have initiated a process for legal action against these technology giants. The companies are being targeted for the free information available with them, its misuse, no systems to monitor the data and non-payment of taxes despite having the financial capacity. There are indications that the issue will be raised in the G-20 conference, to be held in Japan later this month.
Furthermore, IMF Chief Lagarde, while raising the issue of the giants from the technology sector, during a meeting in Japan, also expressed concerns over their capacity and its possible future use. Lagarde warned at this time that the increasing influence of the technology giants in the financial transactions sector could pose a stiff challenge to economic stability. She pointed out that the controls of the mobile payments market, rest in the hands of only two Chinese companies.
Meanwhile, it has been revealed that the Finance Ministers of the G-20 countries agreed on levying a 'Digital Tax', on the giants in the information technology sector during the meeting held in Japan on Saturday.