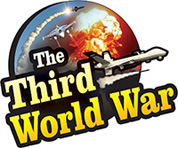 Taipei: Vietnam has built and modernised ten artificial islands in the South China Sea, without paying any heed to the Chinese opposition. It Vietnam is claimed to have increased the length of the runway on one of the islands. However, a Vietnamese analyst has claimed that the nation is posing a challenge for China by silently modernising its islands.
Since the last few days, hundreds of Chinese ships have laid siege, on the Pag-asa Islands of Philippines, in the South China Sea. Criticising the activities of the Chinese vessels, President of the Philippines has threatened the Chinese mainland with suicide attacks. There was a further addition to the tensions in the region, because of the joint naval exercises held by the United States and the Philippines in the South China Sea. Given the developments, the world's attention is focused on the activities of China and Philippines in the marine sector.
Vietnam has silently continued with its activities inside the marine limits of Spratly islands, in the South China Sea. The information on the Vietnamese events was revealed by a think tank, keeping a tab on the activities in the marine sector. 'Vietnam has begun constructions at a rapid pace on ten islands in the Spratly island group, which are under its administration. The length of the airstrip on one of the islands has been extended. Also, hangars have been built for planes at both ends of the airstrip', the US think tank claimed.
China has so far indulged into building artificial islands and militarising them, with the ambition to dominate the region. However, the US think tank has claimed that Vietnam has extended the airstrip for its trade. It also contended that Vietnam is broadening the horizons of its freight movement by making use of the aerodrome for landing large transport aircraft. Therefore, the US think tank has justified the Vietnamese activities in the South China Sea.
Whereas, Allen Chang, an Associate Professor at the S. Rajaratnam School of International Studies, has said that 'Vietnam has carried out construction on its islands and in its marine region. Therefore, it will be incorrect on China's part to object to the activity'. Even so, if China played got aggressive, the ASEAN countries would unite against China, for their rights in the region, Chang warned.