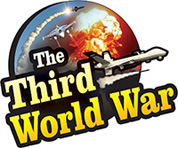 Taipei/Washington: Chinese bombers and destroyers held war exercises, near the Taiwanese marine limits. Chinese media and analysts claimed that these war exercises were a warning for Taiwan. James Moriarty, a senior US official in Taiwan, criticised that these Chinese war exercises are a threat for Taiwanese security and the stability in the Asian region. Taiwanese President Tsai Ing-Wen strongly replied to China, saying that Taiwan was not bothered about the Chinese war exercises.
Chinese People's Liberation Army and Chinese air force held joint exercises on Monday. China claimed that these war exercises near the Taiwanese marine limits were a part of a regular time table. The Taiwanese defence ministry accused that China is trying to change the situation, in the region, on the strength of the warships and fighter jets. Taiwan had despatched its fighter jets to keep a watch on the activities of the Chinese bombers and warships.
China held these war exercises while a meeting was being held, regarding the cooperation between the United States and Taiwan, under the auspices of the American Institute in the Taiwanese capital of Taipei. The Taiwanese President Tsai and the Chairman of the US institution participated in the meeting. Taiwanese President said, although the Chinese war exercises are a threat to the Taiwanese security, she emphasised that Taiwan has not been scared, because of the exercises. Tsai announced that Taiwan plans have a defence expenditure, in excess of $13 billion, over the next ten years.
Meanwhile, the US Senate announced a military aid of $500 million, dismissing the Chinese opposition.