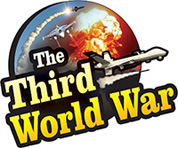 Qingdao: "China does not want to rule any country or maritime community but wants to establish cooperation with the navies of all the countries in the world," Chinese President Xi Jinping announced. President Jinping made this claim while speaking at the 70th naval day celebrations. However, there is a contradiction in the claims made by President Jinping and Chinese activities. The Chinese navy attempted to demonstrate its strength by putting its third aircraft carrier on display.
It has been seven decades since the establishment of the Chinese navy. Various naval programs were organised in the Qingdao, in South China to commemorate the 70th naval day. Representatives from 61 countries in the world were present at the maritime programs and destroyers from India, Russia, Japan, Australia and Vietnam participated in the celebrations. 32 warships and 39 fighter jets from the Chinese navy also participated. On Monday, President Jinping met the representatives of 61 countries on the occasion of the naval programs. On Tuesday, he inspected the most advanced and powerful Chinese destroyer, Xining.
While speaking from the Xining destroyer, President Jinping said he supports peace and stability in this marine region. President Jinping appealed to the countries of the world, to use their naval strength for peace and security in the international maritime regions, like China. However, Jinping avoided talking regarding the artificial islands, built by China, in the South China Sea, their militarization and also disputes, with the south-east Asian countries. China has built a minimum of 60 artificial islands in the South China Sea and has militarised the big ones.
Further, the United States had accused China of militarising the South China Sea. However, China had dismissed the accusations pinned by the United States. Meanwhile, within the next few hours, China will display to the world; its first indigenously built aircraft carrier. There have been two aircraft carriers already inducted into the Chinese navy, and one of them is already operational. The second aircraft carrier is under testing. In this scenario, China has been issuing a warning to the United States and the other countries about inducting three aircraft carriers in its fleet.