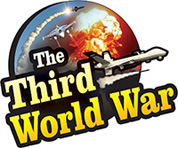 Panama City: Chinese President Xi Jinping is believed to have issued a warning to the United States by signing the Belt and Road agreement with the central American country of Panama. While the ambitious Chinese Belt and Rod scheme is suffering setbacks around the world, a country from the area of US influence entering an agreement regarding this, is significant. It has also been revealed that the Panama government has allotted the $1.4 billion Bridge Project to a Chinese company, against the background of the Jinping visit.
The Belt and Road Initiative, an ambitious project of Chinese President Xi Jinping has suffered major setbacks in the last two years. African, European countries and even China's Asian neighbours have started suspending or cancelling the projects under the Belt and Road Initiative. This has delivered a major blow to China, and China is hunting for new partner countries. The visit of the Chinese President to a Latin American country like Panama is considered to be a part of these same efforts.
Panama is known for the Panama Canal, which is an important freight route. The Panama Canal handles more than 5% of the total sea freight movement. Panama, who signed a free trade agreement with the United States a few years ago, is considered to be part of the US-dominated region. Bilateral trade between the United States and Panama is more than $10 billion. Panama was even maintaining diplomatic relations with Taiwan till the last year.
But in June 2017, Panama snapped its diplomatic ties with Taiwan and established diplomatic relations with China. Chinese President Xi Jinping's visit to Panama within just one and a half year is considered to be a significant development. The words of the Chinese President underline the importance of Panama 'Within just one and a half years, the bilateral ties with Panama have strengthened. Both the countries will become partners beneficial to each other.'
The Chinese entry in Panama, geographically located between the United States and Latin America and connecting the Atlantic and Pacific Oceans, is considered strategically significant. Nearly 19 agreements including the Belt and Road Initiative were signed during the Chinese President's visit. These include agreements for financial aid for Panama, trade, infrastructure facilities and the banking sector.
Within 24 hours of President Jinping's visit, the Panama government awarded a project worth $1.4 billion to a Chinese company. This is known to be the most expensive project ever executed in Panama. The Project envisages a bridge on the Panama Canal, and it is apparent that the other companies have not been given an opportunity.