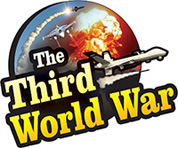 Beijing/Washington: Against the background of the actions initiated by us, President Donald Trump against China, the Chinese government has undertaken efforts to challenge the domination of the United States. Chinese companies in the technology sector are severely hit by the taxes and sanctions imposed by the United States. To bypass the effects of the US actions, China has established its stock market and the market has gone live on Monday.
This stock market named 'Star Market' is believed to have been started to pose a direct challenge to the US stock market, Nasdaq,in the technology sector. This stock market in the United States is the second-largest in terms of market capitalisation in the world. This stock market is based on the topmost, and other leading technology companies and this market and trends in this market are considered to be the benchmarks.
25 Chinese companies from the technology sector have been listed in the Star Market. As per sources, all the Chinese companies from the science and technology sector will be listed in the Star Market. China ranks second only to the United States in stock markets. But major upheavals have been reported in the Chinese stock markets, over the last few years and the Chinese companies and the investors have incurred huge losses because of this.
At the same time, the foreign companies and investors are not operating in the Chinese stock markets to a great extent, because of the laws prevalent in China. China is believed to have started this StarMarket to overcome these deficiencies and to provide an impetus, to the Chinese companies in the technology sector. China has formulated the 'Made in China 2025' policy and under this policy, increasing importance has been given to the technology sector and futuristic industries. There is a necessity to attract huge foreign investments to achieve this goal, and this is said to be one of the objectives behind the new stock market.
Since the last few years, China has started challenging the United States, in every sector, at the international level. The Gold Exchange and Oil Market were major stages in the process. The Chinese government has developed a transaction system to be able to control the investment and markets in these two sectors. Star Market seems to be the next stage of the strategy.
China has invested heavily in futuristic technologies like 5G, Artificial Intelligence and Robotics. But it is not receiving the requisite and appropriate responses from many countries, including the western countries. This is having its effect on the Chinese economy, and it is showing a consistent negative growth rate. China is desperately trying to retaliate in the war started by the United States in technology and trade, to provide an impetus to the economy. The stock market in the technology sector seems to be one more Chinese effort in that direction.