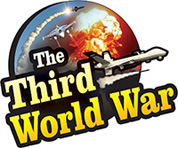 Washington: A report published by Bloomberg, a leading financial institution in the United States revealed that the effects of the trade war between the largest and the second largest economies in the world would not be restricted only to the warring countries and the worldwide effects will become apparent. The financial institution has warned that the global economy will take a hit of a whopping $600 billion, as a result of this trade war. Nomura, the Japanese financial institution also has warned that if the trade war intensifies further, it will have detrimental effects on the US economy.
The trade talks between the United States and China have failed, and President Trump has started targeting China following that. Tax up to 25% has been imposed on Chinese goods, worth $250 billion, imported into the United States. At the same time, indications have been given that the process for taxing the remaining $300 billion of Chinese good imports has been started and President Trump will make the announcement soon. Trump also claimed that the United States will not allow China to exploit the United States under any circumstances.
Even in the past, President Trump has implemented actions at a competitive level against China. Therefore, there is a strong possibility of imposing taxes on the entire import of Chinese goods in the near future. In that case, there is a possibility of a strong retaliation from China. The global economy will take a severe hit, in the next two years, because of the taxes imposed by the United States on the Chinese goods and the Chinese retaliation against them.
As per the report prepared by Bloomberg, economies of both countries will take a hit if the intensity of the trade war increases further. Bloomberg warned that the US economy can decline by 0.7% and the Chinese economy by 0.9%. At the same time, the stock markets also will have a major slide, and it is feared that this slide could be up to 10%.
Bloomberg claimed that these effects on the growth rate and the stock markets would also slow down the global economy by anywhere between 0.2% to 0.6%. The report also notes that countries like Canada, Taiwan, Malaysia and South Korea will be the most affected.
Following Bloomberg, leading Japanese financial institution, Nomura also has claimed that the US economy will be affected by the trade war. The experts at Nomura said that, and this is hitting the US economy.
Jamie Dimon from the leading US company JP Morgan Chase also expressed concerns over the intensification of the trade war. Dimon warned that if the trade conflict crosses a certain limit, it will adversely affect investments. He also pointed out this trade war has become a vital issue, as of now.