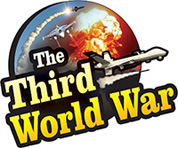 Caracas: Venezuela faced a major blackout on Monday. The electric supply to most areas, including capital Caracas, was interrupted. This is the fourth major incident of a blackout, in the last five months. The Maduro government has alleged that these blackout crises are because of the 'Electromagnetic' attacks on Venezuela. Maduro had accused the United States of being behind these Electromagnetic attacks. But Maduro's opponents have asked as to how come the power gets interrupted only in the areas with a majority of the poor population.
Telecommunications in 94% of the areas collapsed, because of the power failure, on Monday. Only 10% of internet services in the country were operational. Most of the cities and villages in the country, including capital Caracas, were in the clutches of a blackout. However, the reasons behind the blackout on Monday are still unknown, but the agencies are investigating the matter. But the Minister of Popular Power for Communication and Information, Jorge Rodriguez, accused that this was an electromagnetic attack.
Rodriguez alleged that there was an Electromagnetic attack on the entire Hydroelectric Generation System in Venezuela. Rodriguez said that there is a foreign hand in this attack. Before this, Venezuela was faced with three blackouts in March. The Maduro government had accused foreign hackers of having orchestrated these Venezuelan electricity crises.
The Maduro government had accused that US President Donald Trump was manoeuvring the blackouts, to overthrow the incumbent government. President Maduro had claimed that the US hackers were carrying out cyberattacks on the power projects and the power grid. But the United States had dismissed these accusations.
Meanwhile, the blackouts are adding to the woes of the already harassed common people in Venezuela. The Venezuelan people are already reeling under the pressures of inflation and price hike. The blackout in this situation has only added to the discontent, in the people of Venezuela.