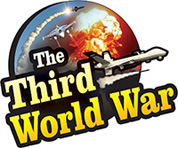 Beijing/Washington: China has devalued its currency, Yuan, to seven Yuan to a USD, at a time when the trade war is intensifying. While announcing this devaluation, the Chinese central bank mentioned the taxes imposed by the United States, unilateral decisions and protective trade policies of the United States. Therefore, this devaluation is believed to be Chinese retaliation in the trade war. The United States has adopted an aggressive stance against the consistent devaluation of Yuan by China and has made a crushing accusation that this is a part of trade looting.
In the past, China had made efforts to maintain the value of Yuan and not to let it cross a certain limit. The Chinese central bank decided a limit of 7 Yuan to a USD mark and ensured that the value of Yuan never crossed the limit. China pumped in billions of dollars into the economy to ensure this. But after the trade war started with the United States, the Chinese economy has received several jolts, and China has begun reducing its investment in the USD.
Against this background, the decision to let the value of Yuan reach seven Yuan to a USD and beyond is shocking. Before this, during the global recession, pressures from the international markets and upheavals in the economy had taken the value of Yuan to seven to a USD. But China has taken care for the last 11 years that the value of Yuan did not cross a certain limit. Therefore, this decision of devaluing the Yuan by 1.4% and allowing the value to cross the seven Yuan to a USD, is sensational.
The analysts and economists have warned that China has indicated that the currency will be used as a weapon in the trade war, with this decision to devalue its currency. As per analysts, the reference to the taxes imposed by the United States while announcing the devaluation corners the United States and an extreme reaction is expected from President Trump. The analysts pointed out that in the past, President Trump had taken consistent steps to announce China as a currency manipulator.
Meanwhile, the Yuan devaluation had severe repercussions at the international level. There was a strong decline in the Asian and European stock markets, which include stock markets in Japan, South Korea, Hong Kong and the United Kingdom. At the same time, the Crude oil rates also dropped, and Gold crossed the $1,450 per ounce mark.