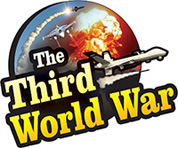 Washington/Beijing: 'The Chinese government is trying to acquire and implement nuclear technology by stepping outside the scope of the US-China nuclear cooperation agreement. Therefore, its effects on the security of the United States cannot be ignored,' US Secretary of Energy, Rick Perry announced the nuclear technology sanctions to be imposed on China.
President Trump had ordered to review the various agreements and the provisions for technology transfer with China. It was exposed that China was attempting to acquire nuclear materials, systems and technology illegally from the companies of the United States. It was suspected that China was using these for military purposes and also transferring it to the other countries. Taking note of this, US President Trump has ordered to withhold the proposals for nuclear technology transfer, from the US companies to China.
An inquiry is being conducted against the Chinese company, 'The China General Nuclear Power Group' in the United States, which has been accused of nuclear technology theft. A decision has been taken to not issue a fresh permit to this company and an extension of the current permit has also been refused.
The US energy department has claimed that the Chinese activities are not only affecting the US security and its interests, but also compromising the US nuclear technology sector. It has also been observed that China is using the advanced technology for military purposes, said an energy department official.
China is deploying nuclear technology on the artificial islands that it has built in the South China Sea. At the same time, China is using nuclear technology in submarines, aircraft carriers and Ice-breaker ships. The Chinese speed of implementation of nuclear technology creates a doubt about its intentions and objectives. The Trump administration has imposed sanctions against this background, and this seems to be an important part of the aggressive stance against China.