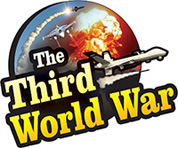 Moscow: During Chinese President Xi Jinping's Russia visit, an important announcement was made on the establishment of an independent fund between Russia and China, based on the Chinese currency Yuan. Although many projects have been taken up between the two countries under bilateral trade and investment, this is the first time a fund based only on Yuan, was created. China and Russia are both facing US sanctions and are exploring ways to reduce the dominance of the US dollar. Also, the Chinese Yuan has majorly contributed towards it, and the fund is viewed as a part of the same effort.
On Wednesday, Chinese President Jinping arrived in Russia. At the time, he held discussions with many senior ministers and leaders. Many crucial agreements were signed in the presence of the two heads of state. They comprised of deals on the usage of local currency as also increasing the scope of the National Payment System.
Both Russia and China have developed a local alternative to the international payment system, SWIFT used for financial transactions around the world. However, the scope of the systems has not increased sufficiently, and the signed agreement specifically stresses over this aspect. At the same time, $38 billion would be invested in the e-commerce sector, while China's share in it would be $10 billion. The 'Russian Direct Investment Fund' has informed that an agreement to create a fund of $1 billion was signed with the Chinese agency.
Apart from it, the Russian ROSATOM company signed an agreement worth $1.7 billion to build two nuclear reactors in China. The leading Chinese telecom company, Huawei signed a deal to provide the 5G services in Russia. Furthermore, the agreement is considered to be significant, considering the ban imposed by the United States.
Currently, China-Russia bilateral trade stands at $108 billion and both countries have resolved to take it to $200 billion.