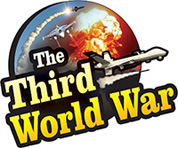 New Delhi: Al Qaeda chief, Ayman al Zawahiri has called on all the terrorist organisations to carry out consistent attacks on India. Zawahiri, spewing venom against India, advised to inflict unrelenting blows to the Indian economy. In a recently released video, he said that the Pakistan government and military have failed in making Kashmir independent, so they cannot be trusted.
Zakir Musa, appointed by the Al Qaeda to plot saboteur activities in India, was killed by the Indian military, in May. Only last week, Al Qaeda declared that Hamid Lone was appointed in place of Musa. At the same time, when the Indian military has started a campaign to finish the terrorist organisations in the Kashmir valley, Zawahiri has appealed to the terrorist organisations from Kashmir to unite. Zawahiri delivered the message saying, "Carry out consistent attacks on the Indian military and government, which will leave India covered with blood, resulting in the Indian economy suffering major losses and eventually making India weak."
Zawahiri advised his supporters not to trust the Pakistan government and the military as they have a dark past. The Pakistan military had surrendered in front of the Indian army. The Pakistan military assisted the United States during the Afghanistan war. Pointing out that the Pakistan military is finishing Islamic brothers in Waziristan and Baluchistan, he severely criticised the Pakistan military.
At the end of the video, a picture of Zakir Musa is displayed. Zawahiri seems to have released this video to deliver the message, 'Don't forget Kashmir'. The terrorist organisations have been criticising that the Pakistan government has completely forgotten the Kashmir issue. The terrorist organisations are also complaining that they are not receiving requisite cooperation from the Pakistan government. The Zawahiri video has been released against this background.