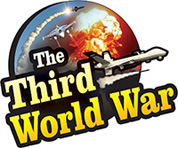 Tehran: The Iranian government seems to have chosen the option of Bitcoin, to try and support the economy, crumbling under the weight of the US sanctions. It has been revealed that the first ATM of cryptocurrency Bitcoin, has started in capital Tehran. This ATM was installed at an international exhibition being held in Tehran. There were reports that the World Bank and International Monetary Fund have decided to start a new cryptocurrency, on an experimental basis.
Four days ago, the United States withdrew the concessions awarded to a select few countries, to import oil from Iran, while tightening the noose of sanctions further, against Iran. These sanctions will come into effect from the 2nd of May. Before this, President Trump, who withdrew from the Iran nuclear treaty nearly a year ago, has imposed sanctions, one after the other, against Iran during this period. This has made the Iranian economy fragile, and the discontent in the local Iranian population is increasing.
Currently, the Iranian people have to shell out more than a hundred thousand Rials for a US dollar and are faced with a lot of hardships in financial transactions. Iran is implementing various measures to stop this decline. A few months ago, it was said that Iran was considering the use of gold, to tide over the currency crisis. At the same time, it was also being claimed that it was seeking help from the European Union, Russia and China in this matter.
Against this Background, the Iranian government favouring cryptocurrency becomes a major decision. A few years ago, it was being said that there was a ban on official use of cryptocurrency in Iran. Incidences of detention of people, involved in these transactions also had been reported. But the situation seems to have changed over the last year, and use of cryptocurrency, like Bitcoin, has started in Iran.
An exhibition of 'Exchange, Bank and Insurance' has been organised in the Iranian capital of Tehran. A company operating in Bitcoin has installed an ATM in this exhibition. The company has expressed interest in installing such ATMs, all around the country and indications are that the company is already in discussions with the Iranian government. In the last few months, it was revealed that people involved in the Bitcoin transactions, in China, have expressed willingness to start their business in Iran.
A few years ago, the cryptocurrency launched in the form of Bitcoin had run riot, in the international economy. The value of a Bitcoin had reached a whopping $10,000. Many companies from the technology sector launched new cryptocurrencies, following this. Many of the cryptocurrencies including Bitcoin have lost their value and frauds in these cryptocurrencies are being exposed. Against this background, the Bitcoin ATM starting in a country like Iran becomes an essential development for cryptocurrency transactions.