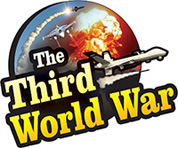 Washington: The duration of the United States military deployment in Syria is increasing and large amount of funds are being spent for that. President Trump has expressed concern over this. 'The Arab joint forces should accept the Syrian responsibility and also raise funds for it,' appealed President Trump.
This appeal by President Trump is an indicator of the new United States policy about Syria. It is said that the newly appointed National Security Advisor, John Bolton is working to bring this plan into reality. He has started discussions with Saudi Arabia, United Arab Emirates, Qatar and Egypt on this issue.
Last week, President Trump had given indications of withdrawal of the US military from Syria. But the French President, Emmanuel Macron said that he had talked to President Trump and convinced him to not withdraw the military from Syria. Macron said that the United States deployment in Syria is important, but President Trump's position on this is that the joint Arab forces should be present in Syria and bear the expenses incurred on the Syrian campaign.
Saudi Arabian Crown Prince, Mohammed Bin Salman endorsed President Trump's stand and agreed to play a more extensive role in the Syrian conflict. Therefore, it seems that the Arab nations are willing to take a military role in Syria as per the US President's demand.
The military analysts are expressing concerns that although the strength of ISIS in Syria has been substantially reduced, they can raise their heads again- once the US army withdraws from Syria. The analysts are referring to the fact that the ISIS originated in Iraq as soon as the former US President, Obama withdrew the US army from that country.