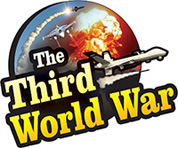 Washington/Beijing: The US parliament removed China's ruling parliament Communist regime in direct terms, saying China is the culprit of humanity as per the provisions of the International Criminal Court. US President, Donald Trump has advised the US Parliamentary Commission that the human rights issue must be raised in every discussion around China. In the coming days, while there are indications of China signing the trade agreement with the US, a new report criticizing the Chinese rule has caught everyone's eye.
China holds 11 lakh Uyghurs in detention camps and reveals that various atrocities have been initiated against them. Owing to the religious and ethnic identity of 1-million Uyghurs. The International community has taken an aggressive stand over the past few months.
The United States is at the forefront of this, along with the Uyghur tyranny, and other minority communities in China have taken an aggressive role in issues such as religious freedom, Hong Kong human rights violations, atrocities on the Uyghurs and other minorities. The US Secretary of State Mike Pompeo has consistently criticized China, expressing openly that China's ruling Communist regime is an enemy of the United States. In the past two years, various reports released by the United States have consistently raised the issue of religious freedom and human rights with the Uyghurs. China has presented a more comprehensive report with a broader and tougher role than the US Congressional-Executive Commission (CECC). The report details how China's ruling Communist regime violated freedom of expression, policy on minorities, religious freedom, and human rights in the 19th century.
In this report of 323 pages, China's Communist rule has been exposed; it has been openly condemned to be a criminal of humanity.
It has also been pointed out that there is sufficient evidence to prosecute the International Criminal Court against this rule, while only blaming China's ruling regime. The scope of repression and human rights violations by China's rule is huge, and it should be said that this is the only instance in the world of such atrocities against its own citizens.
The US Parliament has urged President Trump to give serious and urgent attention to the issue of atrocities initiated by Chinese rule. At the same time, in every discussion with China, he demanded that the issue of human rights, religious freedom and oppression of the Uyghurs be initiated.
Last year, the Trump administration took strong action against the Uyghur issue by blacklisting four Chinese enterprises' and also barring Chinese leaders and officials who were involved in the atrocities against Uyghurs.