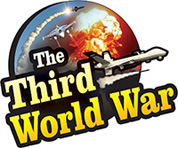 Caracas: One soldier was killed, and many were injured, in an attack on an army base in the Bolivar Province in Venezuela on Sunday. The attackers ransacked a police station and stole a large arsenal of weapons. Venezuelan Defence Minister has dubbed the attack on the military base as "terror attack" and has held Brazil and Peru responsible.
Currently, there is political instability in Venezuela, and the state of the economy is wobbly. Nearly four million citizens have migrated to other countries. Faced with a severe shortage of food grains, medicines and other life essentials, Venezuela might spiral into anarchy, claim analysts.
Venezuelan dictator Nicholas Maduro has refused to step down. He has succeeded in retaining power with assistance from countries like Russia, China, Cuba and Turkey. His opponent, although supported by the European countries along with the United States and Brazil, has failed to start a final rebellion against Maduro. Therefore, even after the conflict continues for the last six months, Dictator Maduro has been able to retain power.
The stance of the military has been a decisive factor behind the Maduro government, and the western countries have not been able to divide the army. But it is apparent that the government's hold on the peripheral regions of the country is loosening up and the attack on the military base on Sunday has made it evident.
This attack was carried out on the military base at Gran Sabana National Park, in the Bolivar province adjoining Brazil border. Although the attack is termed as a terror attack, there is a possibility that a rebel group from the military must have carried out this attack. It is claimed that the local ethnic group Pemon has assisted in the attack.
The attackers launched an offensive on the military base and seized the weapons. They also attacked a local police station and set it on fire. It is said that the attackers fled to Brazil after the attack. The Venezuelan government accused that the attackers were assisted by Brazil and Peru and were trained in Columbia.