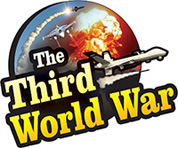 Tehran/London: Against the backdrop of the harsh sanctions imposed on Iran by the United States, the United Kingdom and Iran signed an important agreement for crude oil. In spite of the six month timeline given by the United States to the European companies to withdraw from Iran, this agreement signed by a British company is considered shocking. Iranian Fuel Minister, Bijan Zanganeh revealed the details of the agreement with the United Kingdom and expressed hope that other European companies will also support Iran.
US President, Donald Trump had made an announcement last week about withdrawal of the United States from the nuclear deal with Iran. Trump followed this up by imposing harsh sanctions against Iran and issued an ultimatum to all foreign companies dealing with Iran. The European companies having huge investments in fuel and other sectors in Iran have been advised to wind up their operations within six months and exit from Iran.
These sanctions imposed by Trump will severely affect the Iranian fuel sector and a French company, Total, had even indicated walking out of a 5 billion dollar agreement. Against this background, the agreement signed by the British 'Pergas Consortium' attracts attention. Along with British companies, there are also companies from Norway, Canada, Italy, Australia and Singapore in the 'Pergas Consortium'.
The agreement for USD 1.2 billion signed on Wednesday is regarding the development of the Karanj oil field in Iran. Iranian Fuel Minister, Bijan Zanganeh, chief of the Iranian oil company 'NISOC', Bijan Alipore, Executive Director of the Pergas Consortium, Colin Rowley and British Ambassador in Iran, Robert Macaire were present during the signing of this agreement. This new agreement is an important development for Iran and signing of an agreement by a British company in spite of the United States warning, seems significant.
The European nations including the United Kingdom and France had decided to remain firm on the Iranian nuclear deal even after the US President's warning. French President, Emmanuel Macron had also adopted an aggressive stance saying that the European countries should make efforts to safeguard their interests in Iran.