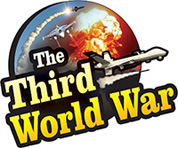 Washington: 'We have suggested that Iran should not start the nuclear program. If Iran still continues with its nuclear program and tries to acquire the nuclear weapons, it will have catastrophic effects.' warned US President, Donald Trump. The Iranian President had warned of Iran starting enrichment of Uranium and carrying out a major strike, after the withdrawal of the United States from the nuclear deal. This US President's reaction is in reply to the Iranian President's warning.
Iranian President, Hassan Rouhani had criticised the United States decision to withdraw from the nuclear deal and imposing sanctions on Iran as illegal and invalid. At the same time, Rouhani had protested the United States decision and instructed the Iranian agencies connected with the Atomic energy to increase the enrichment of Uranium. The US military and Senators had expressed a concern that this Rouhani instruction to enrich Uranium on industry level will take Iran closer to manufacture of a nuclear weapon.
US President Trump has criticised that if Iran continues with its nuclear program, it will have to face dire consequences. President Trump indicated strong actions against Iran with the statement 'Iran should remember that the United States does not believe in empty threats.' President Trump also informed that US Foreign Minister, Mike Pompeo is scheduled to visit Europe to discuss the United States withdrawal from the nuclear deal. During this visit, he will meet the Foreign Ministers of Britain, France and Germany and will present the United States position regarding the withdrawal.