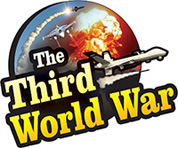 Kabul: Afghanistan government accused Pakistan military of firing and rocket attacks in the border areas, killing four Afghan nationals. The Afghan government summoned the Pakistani ambassador regarding the issue. The Afghan security agencies have blamed the Pakistan government and military for the tension in the border region.
The border dispute between Afghanistan and Pakistan is crushing further. Last week, the Pakistan military attacked border regions in the Khost and Spera districts of Afghanistan. Pakistan military targeted Sarkot, Pakha Mele and Afghan Dubai with rocket attacks. The Afghanistan foreign ministry has criticised that these attacks amount to a violation of the Afghanistan airspace.
The Afghan foreign ministry summoned the Pakistani Ambassador saying, 'Pakistan military has violated Afghan airspace and also the Durand agreement, and the Pakistani Ambassador should explain this'. Nevertheless, four Afghan nationals were killed in the Pakistan military action. The Afghan government criticised that the villages also suffered significant damages.
'If Pakistan wants to establish good relations with Afghanistan and wishes to win our confidence, it should take some real and credible action, without any discrimination, against the terrorists. The Afghanistan foreign ministry lambasted. It further said that the Pakistani action against the terrorist should be adequate.
Pakistan has dismissed the accusations levelled by Afghanistan. Pakistan military claimed that these rocket attacks were necessitated because of the attacks launched by the terrorists trying to infiltrate from Afghanistan into Pakistan. Even in the past, the Pakistan military had given the excuse of terrorist infiltration for the rocket attacks carried out in the Afghanistan border areas. But the Afghan intelligence agency had lashed out that Pakistan has been accusing Afghanistan to protect the terrorists of the Taliban and Haqqani network in its border areas.
Meanwhile, the Afghanistan government and security agencies have been accusing Pakistan of using the Taliban to tighten its grip on Afghanistan. The United States has supported these accusations, and the United States has rebuked Pakistan regarding it.