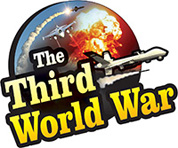 Damascus: Iran threatening to annihilate Israel if the United States attacked Iran, has adopted a more aggressive stance. If Israel attacked the Iranian locations in Syria, any more, Syria and Iran would jointly retaliate against Israel. This decision was taken during a recent meeting between Iranian and Syrian officials.
Two days ago, an Iranian delegation visited Syria and met President Bashar al-Assad. At this time, the Iranian leader and President Assad discussed strategic issues, reported Syrian mouthpiece. The issue of the Iranian locations, in Syria, being attacked by Israel, was on the anvil. Israel is consistently attacking Iranian locations in Syria. Israel is targeting Iranian bases, Hezbollah locations and their arms depots, in Syria. The attacks are said to be causing more losses to Iran than Syria. Against this background, Iranian supreme leader Ayatollah Khamenei has prepared a plan to teach Israel a lesson. As per information, this was discussed during the meeting of representatives of both Assad and Khamenei.
Israel confessed to carrying out more than 200 airstrikes in Syria, in the last few years. Israeli Prime Minister Benjamin Netanyahu had announced 'Israel has no enmity with the Syrian people. However, the attacks will continue on the Iran, Hezbollah and other affiliated groups, trying to set up bases in Syria and speaking about destroying Israel.'
Taking advantage of the internal conflict in Syria, Iran is trying to establish its bases in Syria. This has created a significant threat to Israeli security. Netanyahu has already warned that because of the perceived threat to the Israeli security, Israel will not allow Syria, to become an Iranian military base. Israel has said that this is the reason for it to attack the Iranian and Hezbollah bases in Syria.
Israel has issued a stern warning that Russia, supporting the Assad government in Syria, also will not be able to stop the Israeli attacks in Syria. Therefore, Israel is indicating that the attacks on Iranian bases in Syria, is the highest priority for Israel, and it dares to confront Russia, if necessary. Against this background, the preparations made by Iran to retaliate against the Israeli attacks highlight a terrifying conflict in the Gulf.
Only a few days ago, the Israeli Prime Minister had said that Israel alone is prepared to fight a war with Iran. The fact that the statement made by him, at a time when the Iranian supremo's representatives are on a visit to Syria carries a hidden message is becoming clear now.