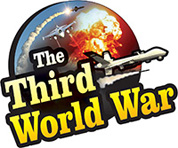 Geneva/Kinshasa: 'Over the last few months, the Ebola epidemic spreading rapidly in the African country of DR Congo constitutes a health emergency at the international level. The announcement will not change the situation in the disease is spreading area. However, it would at the least attract the attention of the international community,' said the World Health Organisation (WHO) while declaring the Ebola epidemic in DR Congo a global emergency. The epidemic that broke out last year in August has already claimed 1,676 lives.
At the beginning of the year, the WHO had warned that the epidemic in DR Congo had become the second-largest in Ebola history. After that, more comprehensive efforts were started to contain the outbreak. However, the ongoing conflict in DR Congo and the consistent attacks on the affected areas had created significant hurdles in the measures to control the epidemic. The mounting deaths owing to the pandemic is said to have posed a major challenge, before the WHO as well as the local governments.
It is said that the emergency had to be declared as the comprehensive campaign by the local governments and the WHO failed to control the epidemic. The decision regarding the same had been avoided in the last two meetings. But on Wednesday, the head of WHO, declared an emergency and warned that more rapid and extensive efforts are necessary from the international community. At the same time, it has been pointed out that the threat of the disease, spreading to other African countries like Uganda and Rwanda has also increased.
This is the 10th Ebola outbreak in this country, since the first one in the year 1976. Nearly 100 people have lost their lives to the previous epidemics. But this year's epidemic is proving to be more life-threatening. This is the second-largest Ebola epidemic ever in the world. The Ebola epidemic in Africa, in the year 2014, had killed more than 11,000 lives. The WHO had declared a global emergency, even during that epidemic.
Meanwhile, some people had earlier alleged biological warfare behind the Ebola and other disease epidemics wreaking havoc in the African continent. The allegation has caused a sensation.