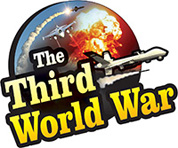 Damascus/Beirut: The Syrian military bolstered by the deployment of the Russian S-300 air defence system claimed to have destroyed an enemy target approaching capital Damascus. The Syrian news agency reported this on Sunday. But within the next few hours, the Syrian news agency withdrew the concerned report from its website saying that no such attack had taken place. Thereafter, the Syrian military has kept its security agencies on a high alert. Therefore, it is apparent that the Syrian government is trying to hide something.
The Syrian government had advised the Syrian defence forces to be cautious after Israel started the action to destroy the hidden tunnels near the Lebanese border. The Syrian news agency reported that an enemy target entering the airspace of the international airport to the south of capital Damascus was destroyed. The Syrian news agency said that this action was carried out by the Syrian air defence system.
About one month back, Russia supplied the advanced air defence system S-300 to Syria, and the system has been made operational a few days ago. Therefore, a possibility of the Syrian military shooting down a missile with this system was being predicted. Last week the Israeli fighter jets had acted in Syria. The Syrian army had claimed to have shot down one Israeli fighter jet and four missiles. Israel had dismissed the Syrian claim.
At the same time when the news reported by the Syrian news agency was being viewed, the news agency deleted the story from its website. The news agency also said that there was no such attack on the Damascus airport. The Syrian news agency also claimed that the air traffic there was normal.
But the locals have refuted the claims of the news agency. The locals claimed to have heard two massive explosions in the Damascus airport area. Whereas, the Syrian human rights organisation said that many blasts were heard in this area. The human rights organisation claimed that the air defence system deployed in this region became active only after the bombings. The Syrian military has not given any reaction to the reports in the media.
Meanwhile, Israel had already declared that the attacks on the Iranian locations in Syria would continue despite the deployment of the S-300 air defence system. Israel claimed to have carried out more than ten air attacks in Syria after the deployment of the S-300 system.