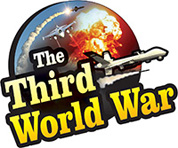 Jerusalem: The Israeli military officials claimed that Iran can attack against the background of the Israeli attacks on the Iranian military bases in Syria last month. As a revenge for the same, Iran might carry out missile attacks on the northern Israeli border. These officials informed that Israel has made preparations to retaliate against any such attacks.
The T-4 base near the Syrian capital Damascus was attacked on 9th of April. Russia and the Syrian army had accused Israel of being responsible for this attack. It was claimed that there was a large quantity of missiles at the base. Moreover, this military base known as T-4, was also the base of the Iranian revolutionary guards- 7 Iranian soldiers were killed in this attack. Israel did not give any reactions to this attack. Iran had claimed that there was no Iranian base at the site of this attack in Syria.
However, in the next few days, the Iranian leaders threatened that Israel will have to face severe repercussions of this attack in Syria. Iranian leaders had threatened that the two main cities 'Tel Aviv' and 'Haifa' in Israel will be destroyed and Israel will be annihilated. Within just a few days of the threats, two more Iranian Military bases in Syria came under air attacks. The local media claimed that the large arsenal of missiles, which had just landed in Syria, was destroyed in these attacks. Israeli military has not reacted on both the attacks. Iran has suffered major losses in the last month due to these attacks and Iran might carry out missile attacks on the Israeli army posts at the northern border of Israel in retaliation. The possibility that Iran might make use of the military bases near the Syrian border has also been predicted by the Israeli officials.
In the meanwhile, Israeli Defence Minister, Lieberman warned that if the Iranian movements continue under the cover of the Syrian conflict, Israel will attack the Iranian presence in Syria without paying heed to anybody.