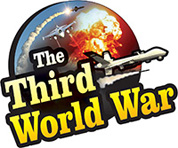 Beirut: If Israel does not stop its attacks in Syria, Iran, Syria and Hezbollah front will retaliate with bomb attacks in Israel. We are ready with the plan for war against Israel, warned Hezbollah leader. The Hezbollah Chief threatened that a wrong decision on the part of Israeli Prime Minister Benjamin Netanyahu would drag Israel into a war.
The Hezbollah chief issued these threats in an interview, against the background of the Israeli attacks in Syria over the last few weeks. Nasrallah claimed Iran, Syria and Hezbollah to form the anti-Israel trio.
Nasrallah warned that counterattacks against Israel were not a part of our policy. Therefore, Iran, Syria and Hezbollah have not retaliated against the Israeli attacks. But now the axis has prepared a plan to attack Israel and that it may take the decision to attack Israel at any time.'
Nasrallah clarified that they don't want to drag Lebanon into the war against Israel. He claimed that if the Israeli strikes on the Iranian and Hezbollah locations in Syria continue then Lebanon will also be dragged into the war along with the triad and the anti-Israel front will become bigger. Nasrallah, at the same time, criticised the Israeli action near the Lebanon border.
Since the last few weeks, the Israeli military has launched a campaign to destroy the tunnels built by Hezbollah in the northern region. Israel has started locating the tunnels built for intrusion into Israel and to give evidence to the United Nations regarding them. Israel has provided evidence that Hezbollah terrorists were hiding in these tunnels and they escaped following the Israeli action. Nasrallah claimed that Israeli action regarding the tunnels is too delayed. He said in the interview that Hezbollah has been using these tunnels for last many years.
The Syrian Ambassador to the United States had threatened attacking Tel Aviv in retaliation of the Israeli air attacks in Syria. The chief of the Iranian Quds Forces suggested sabotaging the election campaign of the Israeli Prime Minister. Nasrallah has threatened Israel following this. Israel has clarified time and again that there will be no effect, on the Israeli attacks, of the warnings issued in different ways to Israel, in an attempt to stop the Israeli attacks. Israel has taken a clear position that the Israeli attacks will not stop unless Iran and Hezbollah withdrew completely from Syria.