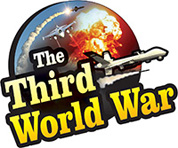 Jerusalem: War can spark on the Syrian soil between Iran and Israel, who has been insistently demanding the withdrawal of the Iranian military from Syria. Military analysts have claimed that Air-forces of both Israel and Iran are prepared for it. The US National Security advisor John Bolton's recent visit to Israel and Iran's appointment of a new Air-Chief Marshal are indications that point towards an impending war in Syria, claimed the analysts.
The US National Security Advisor John Bolton recently visited Israel and met with the Israeli Prime Minister Benjamin Netanyahu. Bolton announced that Iran and Syria were the topics of discussions with the Israeli Prime Minister. While talking to the media, Bolton said that the talks centred on two issues, the US sanctions against Iran and the withdrawal of the Iranian military from Syria. Israeli Prime Minister Netanyahu also noted that the discussions were about stopping the Iranian activities in the Middle East.
However, the military analysts working for an Israeli military intelligence website, have made a different claim about the discussions between Bolton and Prime Minister Netanyahu. They stated that Bolton and the Israeli Prime Minister discussed of Israel and the United States joining hands to stop the Iranian military influence in Syria. They say that under this arrangement, the United States and Israel may carry out joint attacks on the Iranian locations in Syria.
Bolton left for Geneva after his visit to Israel. In Geneva, he isto meet with the Russian Security Council Secretary Nikolai Patrushev to discuss the Iranian military withdrawal from Syria. Bolton had addressed the same issue previously with President Vladimir Putin during his Russia visit. During his Israel visit, he had mentioned that even the Russian President detests the Iranian military deployment in Syria.
The sources connected to the Israeli website claim that Iran too had made preparations to retaliate against the joint US-Israel attacks. Iran has indicated that along with the military, the Iranian Airforce also is prepared for action. While Bolton was in Israel, the supreme religious leader of Iran, Ayatollah Khamenei, who has substantial clout in Iran's politics, appointed Brigadier General Aziz Nasirzadeh as the chief of the Iranian Airforce. Brigadier General Nasirzadeh has also been entrusted with the responsibility of the air defence system in Iran. Pointing to these two developments, the military analysts have said that the war in Syria between Israel and Iran could spark at any time.
The analysts also referred to US Secretary of State, Mike Pompeo's visit to Israel in the month of June. Within hours of this visit, the Israeli fighter jets had attacked the Iranian locations in Syria. Israel had attacked the Iranian positions in sites as far as Deir Al Zor near the Iraqi border, reminded the analysts. Hence, the analysts predict that there is a possibility that even during this recent visit by Bolton, there could have been discussions about the Iranian locations in Syria.