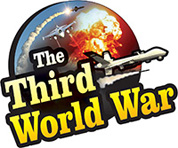 Washington: 'The US President has clarified his position on Syria long before. Till the 'IS' has its presence in Syria and till Iran continues its activities in the Gulf countries as well as in Syria, the US military will not withdraw from Syria,' announced John Bolton, Trump's National Security Advisor. Bolton also informed that President Trump had assured Prime Minister Netanyahu about the same during their telephonic conversation.
While talking to the media before the meeting between President Trump and Russian President Vladimir Putin at Helsinki, Bolton clarified the position of the United States on Syria. Bolton said the issue about the Iranian military deployment in Syria was to be taken up during President Trump's meeting with the Russian President. Bolton also reiterated that the US President had already clarified that the United States would not withdraw from the Syrian conflict till the time the IS was present in Syria.
At the same time, increasing Iranian military movements in Syria were also a significant factor behind the US military deployment in Syria, clarified the US National Security Adviser. Therefore, unless Iran withdraws entirely from Syria, the United States will not withdraw from Syria, emphasised Bolton. Russia also had declared that the Iranian military deployment in Syria would be discussed in the meeting.
The United States has been claiming that the Iranian military deployment in Syria is a threat to the security of other Gulf countries. Some of the US media have been claiming that President Trump has demanded from – Putin that Russia should advise Iran to pull out its forces from Syria, as they pose the biggest threat to the security of Israel. President Trump had discussed the issue with Israeli Prime Minister Netanyahu before meeting President Putin whereas, in the last week Netanyahu had met President Putin during his urgent visit to Russia and presented a proposal for Iranian military withdrawal from Syria.
Netanyahu had said in the proposal that Israel is not opposed to the Assad government in Syria. However, if the Iranian military continues to be deployed in Syria, Israel will attack it, warned Netanyahu. US National Security Adviser Bolton, known to be a staunch anti-Iran campaigner, had announced a change in the United States stance regarding the Assad regime in Syria at the beginning of the month. Bolton had clarified that the Iranian military withdrawal from Syria would remain his main demand.
Meanwhile, although Russia had advised Iran and its supporter groups to withdraw from Syria, Iran had refused to oblige stating that Iran will not withdraw from Syria. Iran had said that no one other than the Assad government could ask Iran to leave Syria.