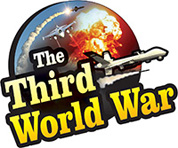 Washington: The hacker group Dark Overlord has threatened to leak the confidential documents regarding the 9/11 attacks on the United States. The group said that if they are not paid a ransom in Bitcoins, this information will be made available to the world. The threat by the group to expose the conspiracy behind the 9/11 attacks, claiming that they are in possession of 18,000 confidential documents pertaining to it, has created ripples in the international media circles.
The Dark Overlord has not given details about the amount of ransom demanded. But it has threatened that all the ransom must be paid in Bitcoins and the group has also threatened that 10 Giga Bytes of information contained in 18,000 documents will be made public if that does not happen. The group said that the information is currently in the encrypted form and the encryption keys will be made public. The group claimed that many of the unanswered questions regarding the 9/11 attacks would be answered once the information is in the public domain.
Dark Overlord has released a video concerning the matter. The video shows some letters, emails and the information exchanged between the US security agencies. The group has said that more details will be unveiled in the future. The Dark Overlord group had carried out cyber attacks on a few major companies in the United States bringing their functioning to a grinding halt. This attack on the leading US companies was supposedly a show of strength by Dark Overlord.
The Dark Overlord also threatened to make the sensitive information regarding the 9/11 attacks available for sale and hold an auction for it. The group has incited the United States saying that terrorist organisations like Al Qaeda and IS and also the competitors of the United States like China will be invited to participate in the auction. Over and above this, the Dark Overlord has declared that whatever they are unveiling is nothing but the truth.
Meanwhile, the allegations have consistently been made that complete information regarding the 9/11 attacks has not been revealed and the United States is not willing to expose the truth regarding the attacks. US people also have raised questions regarding this, time and again. A few years ago, when the US-Russia dispute had reached its peak, Russian President Vladimir Putin had threatened the then US President Barack Obama that the sensitive information regarding the 9/11 attacks would be made public. The United States seems to have received a similar threat from the hacker group, Dark Overlord. No official reaction has been received from the United States, so far, in the matter.