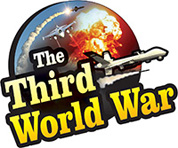 Bern: The United States expressed concern in the United Nations that the Russian satellite launched last year is moving in a curious way and that its orbital movement is very suspicious. At the same time the US also claimed that the Russian President was developing anti-satellite weaponry which was a matter of grave concern.Only last week US Vice President Mike Pence had drawn attention to the Russian and Chinese movements in outer space while endorsing the establishment of the US 'Space Force'. Following this, raising this issue of Russian activities by the United States in the UN seems significant.
A few days ago, 'Disarmament Conference' of the United Nations was held in Europe. Yleem D.S. Poblete, Assistant Secretary at US 'Arms Control, Verification and Compliance' drew attention to the dangerous Russian activities in outer space.
'Russia has launched a satellite known as 'space apparatus inspector' in the month of October last year. There is no reliable information available about it except that the satellite has been launched. Moreover, the movements of this satellite in the earth's orbit are abnormal. These movements are not consistent with the observation satellites launched by Russia so far. The United States is concerned with these movements,' Poblete informed about the suspicious movements of the Russian satellite with these words.
At the same time, the United States claimed that Russia is developing dedicated space weapon systems. In the month of March, Russian President Vladimir Putin had announced development of six new 'Offensive Weapons Systems'. These include 'Mobile Laser System' which is capable of targeting the satellites in space. Pointing to this, Poblete accused that it is once again proved that the Russian promises and actions are inconsistent.
Russia has bluntly dismissed the allegations made by the Untied States officials. The United States, even in the past, has levelled baseless and meaningless accusations and these statements are consistent with that, retaliated Russian Diplomat Alexander Deineka.

Space Force necessary for protection from Russia-China, US Secretary of Defence
Rio DeJaneiro: 'China is trying to give us a message that they can launch a satellite anytime. At the same time, the intelligence agencies have revealed information about Russia acquiring capabilities for a space war. The United States cannot ignore the possible threats for its satellites for telecommunications, transport, weather and many other important sectors. The United States cannot be silent when the other countries are preparing for a space war. The United States is prepared to protect itself in space,' with these words the US Secretary of Defence, James Mattis, endorsed the establishment of an independent Space Force in the defence services.