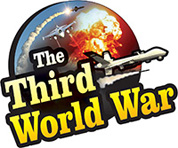 Washington: Henceforth, there would be no need for permissions from a dozen government agencies if the United States wishes to use cyber-weapons. US President, Donald Trump has taken steps in this direction and has signed an ordinance to that effect. A report regarding this was published in a leading US daily.
Former President, Barack Obama had imposed certain restrictions on the use of cyber weapons during his regime. It was mandatory to take permission from the agencies related to the White House. It was said that it made the process very complex and difficult. There was also criticism that this caused delays in the cyber-security of the United States. But over the last few months, President Trump had prioritised cyber-security and had announced improvements in the rules governing it.
Accordingly, President Trump has relaxed the rules for use of cyber-weapons, informed the US daily. However, although the daily has claimed that the restrictions imposed during the Obama regime have been removed, it could not elaborate further on this matter. The White House representatives avoided any comments on the issue. The US analysts have claimed that this decision was necessary in view of the increasing cyber-attacks on the US military and government agencies.
President Trump's decision will facilitate the controlling of theft of confidential information of the US military and the intellectual property. It is also said that this will clear the path for action against the cyber-thieves. At the same time, British analysts have claimed that the United States has taken this aggressive stand in view of the future cyber wars. President Trump may announce this decision in the near future.
Meanwhile, President Trump has taken some important decisions regarding cyber-security. He has imposed sanctions against five Russian companies in the month of June, on the issue of cyber-security. The United States had clarified that the sanctions against these companies were in view of their involvement in cyber-attacks in connivance with the Russian intelligence.
Claims have recently been published that there are consistent cyber-attacks from Russia, China and North Korea on the United States. This further increases the importance of the news report published by this daily.