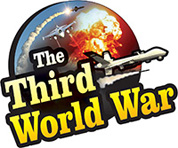 Tehran/Kabul: Taliban commanders visited Iran and held discussions with Iranian Deputy Foreign Minister Abbas Araghchi. This is the second visit of the Taliban commanders to Iran in a span of one month. Taliban said that the purpose of this visit was to discuss the situation after the US military withdrawal from Afghanistan whereas, following this meeting, the Iranian foreign ministry has said that Iran is willing to mediate for talks between the Afghan government and Taliban.
A news report regarding US military withdrawal from Afghanistan had been published. There were reports that US President Trump had issued orders for this. But the White House had reprimanded the reporters for releasing a false report. The White House also made an announcement that there is no intention to withdraw military from Afghanistan. Taliban seems to be discussing the situation with Iran assuming the possibility of the US military withdrawal.
The Taliban had threatened that if the United States did not withdraw its military from Afghanistan, it will have to suffer a more humiliating defeat than the Soviet Union. It has been exposed long back that the Taliban is getting support in this conflict from Iran. Afghanistan and Iran share a 960 kilometre long border, making the Iranian cooperation very important for Taliban.
Taliban and Iran seem to have united on the issue of opposition to the United States. Iran was strongly opposed to Taliban in Afghanistan in the past and had supported the groups opposing Taliban. Iran had taken an anti-Taliban stand because of the atrocities against the Shiite population at Hazra in Afghanistan. Not only Iran, Taliban has started talks with China, Russia and Pakistan too. But the Taliban is not willing to talk to the Afghanistan government.
Taliban has already declared that they do not recognise the Ashraf Ghani government in Kabul. But now Iran has expressed willingness to mediate for talks between Taliban and the Afghan government. This announcement by the Iranian foreign ministry goes to show that the Iranian influence on Taliban has increased. The Taliban were previously controlled by Pakistan. But the increasing influence of Iran on Taliban can be cause of a major upheaval in Afghanistan.
Iran had its influence on anti-Taliban groups, Hazra community and Northern alliance. But the Iranian closeness with Taliban can become a cause of headaches for the United States. Especially if Russia, Iran and Pakistan come together on the Afghanistan issue, it can pose a threat to the interests of the United States.