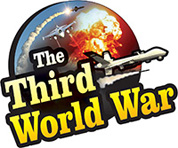 Washington/Moscow: The United States has announced new sanctions against Russia, which is carrying out cyber-attacks on sensitive agencies and infrastructural facilities in the United States. US Secretary of Treasury, Steven Mnuchin announced imposition of sanctions on five Russian companies and three industrialists. Russia has expressed deep regret about the sanctions and the Russian deputy Foreign Minister has warned of an equivalent retaliatory action.
Last week itself, US President, Donald Trump had emphasised the importance of Russia in the G7 conference and moved a proposal to award membership of the group to Russia once again. This sensational proposal was strongly opposed by all countries except Italy. Against this background, the United States seems to have jolted Russia with this sudden imposition of sanctions.
'The companies and industrialists facing sanctions have helped Russia to improve their cyber capabilities and have also aided Russian intelligence organisations. This has created a threat for the security of the United States and its allies,' said the US secretary of Treasury, while announcing the sanctions. At the same time, he also warned that the entities who help Russian intelligence agencies in endangering the security of the United States will be consistently targeted henceforth. 'Digital Security', 'ERPScan', 'Embedi', 'Quant Scientific Research Institute' and 'Dive Techno Services' are the companies included in the list of companies, against whom sanctions have been imposed. The industrialists against whom sanctions have been imposed are found to be connected with Dive Techno Services. While imposing new sanctions, Russia was also accused of conducting surveillance on the 'undersea communications cables' used for international connectivity.
It has been claimed that Russian agencies have been carrying out cyber-attacks on important sensitive agencies in the United States since the past few years. The US internal security department had consistently warned about this and also cautioned that the Russian cyber-attacks still continue. Against this background, the new sanctions against Russia attract attention.
This is the third instance of the United States imposing sanctions against Russia on the issue of cyberattacks in the past one and a half year. Earlier , the sanctions had been imposed against Russia in December 2016 and March 2018. In the month of March, President Trump had targeted 19 Russian citizens and 5 companies through sanctions.