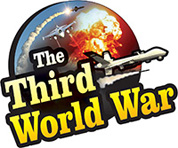 Washington: Amidst the allegations of the Russian involvement in the 2016 US elections, a statement made by Russian President Putin while addressing the joint press conference with President Trump, has attracted attention. While denying any Russian hand in the US elections, President Putin mentioned the name of the US billionaire investor, George Soros. The media has claimed that this is a suggestive statement and the Russian President wants to say that George Soros was behind the interference in the US elections.
A joint press conference was organised after the discussions between President Trump and President Putin in Helsinki, Finland. As expected, a reporter from the United States raised the question, 'Should the allegations by the US intelligence regarding Russia's involvement in the 2016 US elections be believed?' President Trump had answered this question and it was also reported in the media. But the subsequent statements by the Russian President and more importantly ,the mention of the name George Soros is being highlighted in the media.
President Putin had clarified that the company allegedly involved in the US elections interference does not represent the Russian government. The way US billionaire investor, George Soros does not represent the stand and the outlook of the United States, the Russian company too does not represent the Russian government, said Putin. Subsequently, the US media have raised their eyebrows at this statement by Putin. The media is questioning about the specific choice of Soros' name by the Russian President, when he could have also mentioned the name of Bill Gates or any other big entrepreneur in the US, for that matter, in his example.
It is obvious that President Putin wants to send some signals by mentioning Soros. The US news agencies are claiming that the Russian President could be implying that it was Soros, and not Russia, who was involved in interfering with the 2016 US elections and to put the blame on Russia could have been a conspiracy. Soros is currently a hot topic in the United States and Europe. A country like Hungary has passed a bill by the name 'Stop Soros Bill', which criminalizes helping and assisting the immigrants. There are stringent measures being adopted against Soros and his institutions assisting the immigrants in other European countries too.
Soros is known as an opponent of US President Trump and a strong critic of his immigrant policies. President Donald Trump and George Soros had criticised each other before the 2016 elections. It was also revealed that Soros had supported Hillary Clinton in the 2016 elections. In such a situation, the Russian President seems to have raised a new controversy by mentioning George Soros's name.