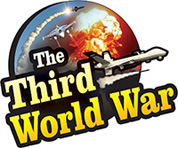 Riyadh/Dubai: One civilian was killed in the fresh attacks launched by the Houthi rebels on the Saudi civilian airports. This is the fifth attack launched by the Houthi rebels on Saudi airports in the last two weeks. The United States, the United Kingdom, Saudi Arabia and United Arab Emirates (UAE) have condemned these attacks in strong words.
The Houthi rebels launched attacks on the Abha international airport near the Red Sea. The Saudi military informed that a Syrian national was killed in this attack. Shops and 18 vehicles on the Saudi airport suffered damages in the attacks. The weapons used by the Houthi rebels, in the attack, were not identified by the Saudi military. The Houthi rebels, even in the past, have attacked the Abha airport, using rockets and drones.
The Houthi rebels have continued their attacks in Saudi Arabia, dismissing the ceasefire proposed by the United Nations. The Houthi rebels have also been launching attacks with rockets, missiles and drones on various cities in Saudi, including capital Riyadh. It is alleged that the Houthi rebels have been receiving backing from Iran.
Even in the past, Saudi Arabia and the UAE had accused Iran of supporting the Houthi rebels. Weapons arsenal of Iranian-make was seized from a ship, detained in the Yemenis marine region. It came to light that this weapons arsenal was for the Houthi rebels in Yemen. But still, Iran claims no involvement in the rebel resistance in Yemen.
However, Iran has supported the Houthi rebels' resistance against Saudi and its allies, in Yemen. Meanwhile, the US intelligence agencies and analysts claim that Iran has been trying to destabilise Yemen and at the same time is challenging the security of Saudi and its Arab allies, through the Houthi rebels. Nevertheless, the United States has appealed to the countries from the Middle East, Asia and Europe to come together to form a front against Iran and its affiliated groups.