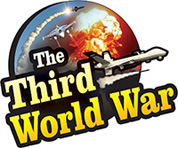 Paris: The United States has claimed that groups connected to the Chinese regime were involved in stealing 'massive amounts' of critical data from the US and other western companies, for the last few years. In a conference at Paris, the US officials targeted cyberattacks from Iran along with China, claiming the Iranian hackers had stolen information from nearly 200 prominent universities.
US Ambassador Robert L. Strayer, Deputy Assistant Secretary for Cyber and International Communications and Information Policy from the US State Department, arrived in France with a US delegation of senior officials. The visit is said to be a part of a campaign to alert the European countries, against the threat of Chinese companies and technologies. Strayer informed regarding China's theft in one of the meetings during the visit.
Robert L Strayer, the Cyber and International Communication Ambassador, from the US State Department accused 'Chinese Hackers have carried out massive cyberattacks on global service providers and cloud storage providers in the last few years. Using the information acquired by launching attacks, they have stolen sensitive data from western companies. China passed the data to the Chinese companies working in the same field, allowing them to score over the competing western companies.'
At the time, Strayer and other US officials drew attention to the cyberattacks the Iranian hackers were carrying out on foreign educational institutions. The delegation asserted that the Iranian hackers had stolen data from 200 universities from the US and Europe. Also, the United States underscored the functioning of the Chinese companies and technology, once again raising caution about firms such as Huawei.
China was allegedly involved in the cyberattack on US companies from the energy and infrastructure sectors, carried out last year. In February and March last year, prominent US companies and systems of the naval officials had come under cyberattacks. The attacks attempted to steal sensitive and confidential information of the companies and security related secrets.