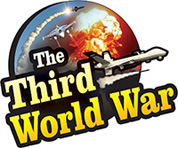 Taipei/Beijing/Washington: 'China continues to oppose the Taiwanese independence movement. China will do anything to guard its regional integrity,' warned Chinese Prime Minister Li Keqiang sternly. Within minutes of Prime Minister's warning, satellite photographs revealed that China had stationed four bombers in the direction of Taiwan. China seems to have issued a warning to Taiwan and the United States, which is having military cooperation with Taiwan.
While addressing the annual meeting of the ruling Chinese communist party, Prime Minister Keqiang announced that Taiwan was an integral and sovereign part of China. Keqiang said that China knows very well to maintain its sovereign integrity. He further reprimanded Taiwan to merge with China, accepting the Chinese Proposal and following the One China policy. Moreover, Prime Minister Keqiang threatened military action, if the Taiwanese independence movement and foreign interference do not halt.
The threat issued by the Chinese Prime minister has increased political and military pressure on the Tsai Ing-Wen government in Taiwan. The reason for this is the deployment of four H-6 bombers at the Xinning air base, in eastern China. The Chinese bombers located barely 450 kilometres from Taiwan are set in the direction of Taiwan. It is claimed that these bombers have been deployed at this air base since 1st of March.
The Taiwanese media claim that the bomber deployment is meant to target Taiwan. But it is also said that these bombers have been stationed to warn the United States, who is carrying out patrolling in the Taiwanese airspace and marine region. Only last week, two US warships patrolled in the Taiwanese marine region. Earlier, a US aircraft carrier and bombers had patrolled in the Taiwanese region. Taiwan had welcomed this patrolling by the US warships and airplanes. But China had strongly objected it and had warned the United States of military action.
The US also has replied to the Chinese bomber deployment in the same language. The US air force informed that B-52 bombers patrolled through the South China Sea region. Two days ago, both the bombers, which took off from the Guam Island, patrolled in the air space, over which China has claimed its rights. The US air force informed that this patrolling is being carried out to ensure war preparedness, in the view of a possible future conflict in the region.