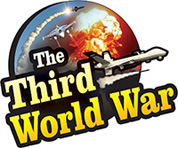 Washington/Beijing: The US legal department has filed 23 charge sheets against the Chinese company Huawei. There are serious accusations like intellectual property theft, frauds in banking transactions, obstructing the legal processes along with cooperation with Iran, in violation of the US sanctions, in the charge sheets. At the same time, the United States has demanded extradition of Wenzhou Meng, the Executive Director of Huawei, who is under arrest in Canada.
The Federal Court in New York filed a charge sheet listing serious crimes against Huawei and Meng. The United States has made allegations of financial malpractices with US banks, financial institution and embezzlement. At the same time, there also is an accusation of stealing the technology of T mobile, the German company operating in the United States. The allegation has been made that the company was trying to access the confidential information regarding US trade using this stolen technology.
The United States has requested Canada to extradite Wenzhou Meng, who is to be presented for a trial for the accusation of cheating the US banks. The Huawei company had established trade cooperation with Iran through Hongkong, under orders from Meng. The accusation has been made that Meng misguided the US banks and the concerned agencies regarding these transactions with Iran. The United States has indicated harsh punishments under these accusations.
China has dismissed these serious accusations made against Meng. Geng Shuang, the spokesman of the Chinese foreign ministry, claimed that these charge sheets filed by the US agencies against Meng are incorrect. China has made a counter allegation of oppression by the United States, with the filing of these charge sheets against the Chinese company and its senior officials. China has also demanded that the United States should withdraw all the charges against Huawei.
A discussion is due to be held in a few hours, over the trade tensions reigning between the United States and China. Chinese officials will be reaching the United States for this. The United States has issued a stern warning to China by filing the charge sheet against the Chinese company and its officials, just before the meeting. Meanwhile, the chief of the Chinese central bank had expressed a possibility that the trade war between China and the United States may get converted to a technology war, and the indications are that this is also a warning for the United States.