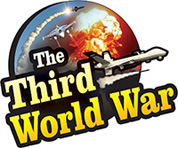 Washington: The United States has been preparing to corner China on the currency issue, after targeting it through the trade war. The US trade department has proposed the imposition of tax on countries controlling the value of their currencies. The list will include countries like India, Australia, Germany, Switzerland, Japan, South Korea, along with China, as quoted by sources.
President Trump had showered vitriolic criticism on China during his presidential campaign in 2016. He had warned that he would declare China as a 'Currency Manipulator' if he became the President. Nevertheless, President Trump has consistently targeted China over the issues of trade, espionage and currency.
China makes its products available in the international market by controlling its currency value. Trump, during his campaign, had claimed that this has severely hit the US industry leading to a rise in unemployment in the United States. But China has not been yet declared as a 'Currency Manipulator'.
President Trump, who initiated an open trade war with China, has regularly taken decisions to target Chinese companies and to stop the increasing Chinese influence, at the international level. During the Trump tenure, China was kept under pressure by putting it in the 'Monitoring List' for two successive years, during the Trump tenure. But defying this pressure, China continued with its policy to control the Yuan currency.
This proposal by the trade department is a new step by the Trump administration, and there are indications that direct action will be initiated against China, who is already on the 'Monitoring List'.
The Trade department justified the proposal saying, "Penal action will be initiated against the countries if they harm the US industry, by controlling their currency or providing export subsidies."
"Henceforth, other countries will not be able to target the US trade and workforce using related currency policies," US Secretary of Commerce, Wilbur Ross warned. Ross clarified that this is a step to fulfil what President Trump had promised during his election campaign.
In the last year, Trump has been successful in getting South Korea, Canada and Mexico to sign trade agreements with the United States. There is a special clause for Currency control in these agreements. Even in the trade talks with Japan, the United States has consistently raised the issue of currency monitoring. Against this background, the proposal could spark a 'Currency war' between the United States and China if accepted.