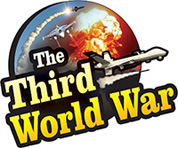 Beirut/Damascus: While the Syrian and Russian armies are involved in the action in Deira near the Israeli border, powerful airstrikes were carried out on the Iranian T-4 airbase in the Homs region. The Syrian media have claimed that the airstrike was carried out by Israeli fighter jets. As per the Syrian media, this is the third attack on the T-4 base in the last five months. Israel has not reacted to the Syrian media reports.
As per the information given by the Syrian government news agency, the T-4 base in Tiyas in the Homs Province was hit in an airstrike. The Israeli fighter jets, which had so far been using the Lebanon border to enter Syria, entered from the Jordanian border this time, claimed the news agency. A total of 6 missiles landed on the T-4 airbase. The Syrian media have claimed that some missiles were shot down by the Syrian air defence system.
The Syrian media have said that there was no loss of life in the attack. The human rights organisation based in the United Kingdom, however, has stated a possibility that some Iranian and Syrian soldiers might have been killed in the attack. Israel has refused to react to the accusations made by the Syrian army and the Syrian media regarding the attacks on the T-4 airbase.
This is the third attack on the T-4 airbase and the Syrian media has claimed that all the three attacks were carried out by Israel. Out of these three attacks, the information about the attack in April was given by an Israeli official. The Israeli official had claimed that there are Iranian and Hezbollah soldiers at the T-4 airbase and there is a huge Iranian arms depot at this location.
Meanwhile, Israel had warned that it was not interested in the internal conflict in Syria, but if Iran and its allied groups do not withdraw from Syria, it will attack the Iranian locations in Syria.