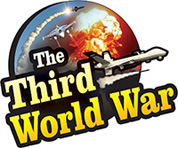 Washington: The US has extensively used drones in their defense campaigns over the last decade and now has initiated movements to merge 'Artificial Intelligence' with those drones. The information has surfaced that the US defense headquarters, Pentagon has demanded the proposal for producing AI-infused drones, which would automatically identify the target, promptly defend itself and rescue when in need. Three years ago, the Pentagon headquarters had tried and tested the 'Swarm Drone Technology' successfully. Thus, against this background, these new movements draw attention.
The Joint Artificial Intelligence Center [JAIC] wing of the US Defense Department had published a new proposal in December, which contained an appeal to make the advanced technology in both, 'Artificial Intelligence' and 'Swarm Drone'. Moreover, they have also demanded that the combination of both these technologies, the 'AI Swarm Drone' should be self-directing, forage humans and also be able to patrol. At the same time, the Joint Artificial Intelligence Center also mentioned that the drone should have a speed of 93kms/hr, it should be able to see the region more than 340 square kilometres and remain in the air at least for two hours.
The US defense department says that this new 'AI Swarm Drone' will be used for 'Search and Rescue Mission.' Besides, the drones have also been equipped with 'Cyberspace and Robotic Process Automation'. However, the details about it have not been revealed yet. Furthermore, the JAIC has also demanded that this 'AI Swarm Drone' must be capable of flying under any circumstances- be it in air, over water or land.
Currently, the US is said to be the leading nation in terms of using drone technology. However, Russia and China are trying their best to beat the US and likewise, it is being claimed they have also developed 'Artificial Intelligence' and 'Swarm Drones'. Hence, it seems it is to cope with the competing nations, the US has initiated these movements rapidly.
Earlier, the US had declared of successfully testing the swarm drone technology back in 2017. The US had also claimed to have tested 103 micro-drones based on swarm technology. The US Defense Department informed that they successfully performed 'Swarm Intelligence', 'Self-Healing', and 'Adaptive Swarm Behaviors'.
The US officials have clarified that these swarm drones will be able to outplay the enemy aircraft, jam the enemy radar systems, carry surveillance on a large scale and carry out an attack as well. News recently surfaced that the US has initiated research on creating mind-controlled drones after developing the 'Swarm Drones' technology. Last year, the information was revealed that this research had been undertaken by the Defense Advanced Research Projects Agency (DARPA).