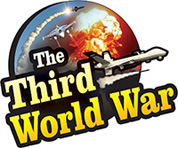 Tokyo/London: The United Kingdom will be welcomed in the Trans-Pacific Trade Agreement after its exit from the European Union, claimed Japanese Prime Minister Shinzo Abe. The proposal of the Trans-Pacific Partnership coming from the Japanese Prime Minister, at a time when the United Kingdom is in the process of deciding the options for exiting from the European Union has created a sensation. It is believed that this proposal will strengthen the "Hard Brexit" supporters who advocate complete severance of all ties in all sectors with the European Union, including trade.
Prime Minister Abe presented his position on Brexit and also on the relations with the United Kingdom, during an interview with a daily. "Post Brexit, the United Kingdom might lose the status of 'the entry point to Europe'. But the United Kingdom will retain its strength at the international level," said Abe. The European Union and the United Kingdom will take rational decisions and avoid a disorganized and uncontrolled Brexit, was the expectation expressed by the Japanese Prime Minister.
'Brexit will have a negative impact on the international economy. It will also affect the Japanese industries. But these effects would be minimal,' was the hope expressed by Abe. Japanese companies like Nissan, Hitachi and Toyota have investments worth nearly GBP 40 billion in the United Kingdom. Japan has already warned in the past that if the British government accepts the proposal for a No Deal Brexit, it will have serious repercussions and the Japanese companies will have to think of some other alternatives.
The proposal from the Japanese Prime Minister for the trade agreement following a proper Brexit is considered to be a move to pressurise the British government. At the same time, this seems to be an attempt by the Japanese Prime Minister Abe to strengthen the Trans-Pacific Partnership (TPP) by including a strong economy like the United Kingdom after the United States' exit from the partnership. Countries like The United States, China and India have expressed willingness to enter into agreements with the United Kingdom after the Brexit.
But Abe seems to have scored a point by proposing to include the United Kingdom directly into a multilateral agreement. There are 11 countries still continuing in the Trans-Pacific Partnership despite the exit of the United States. Australia, Mexico, New Zealand, Peru, Vietnam and Brunei are included in the agreement, which was signed as a result of Japanese efforts. Of these Japan, Singapore and Mexico have also ratified the Trans-Pacific Partnership.