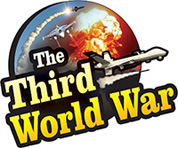 Manila: In an Islamic State's double bomb blast at a Christian church in the Jolo province, 27 people died while more than 77 were seriously injured. The explosions caused a sensation as they came at a time when a vote for autonomy was held in the Mindanao Province, in the southern Philippines. Although no terrorist group has accepted responsibility for the blasts, it is believed to be the handiwork of the terrorist organisation, the Abu Sayyaf Group (ASG).
A powerful blast occurred at the Our Lady of Mount Carmel Cathedral, at the Sunday morning Mass. After that, following the arrival of the security forces, there was another blast at the cathedral's entrance. The soldiers were also among the dead along with the Christian citizens who had come to pray. Even in the past, the place of worship was targeted, informed sources.
No terrorist group has accepted responsibility for the blasts as yet, but the Abu Sayyaf Group is believed to be behind the bombings. The group is said to have connections with terrorist outfit IS from the Middle East, and the Philippines, as well as the United States, have banned it. Furthermore, Islamic terrorist organisations are extensively active in the southern Philippines, and they include organisations affiliated to Al Qaeda.
In the last two years, Philippines has undertaken a massive anti-terror campaign and has taken significant action against the IS, Al Qaeda and organisations affiliated to them. However, the recent blasts only prove that the government has not had complete success in completely curbing the terrorist organisations.