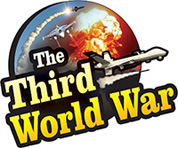 Washington/Tehran/China: Iran and China have indicated to join hands, to retaliate against the monopolistic attitude and the sanctions of the United States. The meetings over the last few days and the statements issued are pointing to that. The media claimed that the possibility of cyberwars has increased further due to this alliance.
The United States launched a major cyberattack on the nuclear and military systems, following the Iranian attack on the US drone. The US officials had claimed that this attack weakened the nuclear and aggressive attack capabilities of Iran. Against the background of this cyberattack, Iran too has initiated moves for strong retaliation against the United States, in the cyber sector.
Iranian information and technology Minister recently visited China. During the visit Iranian Minister Mohammed Jawad Azari had stated that Iran and China have decided to join hands, to target the US domination, in the cyber sector. Azari also clarified that the challenges faced by Iran and China, because of the US monopoly, are the same and similar measures will be taken to counter them. The Chinese Minister also endorsed this and indicated improvement in the cooperation in the information technology sector.
The media are claiming that the meetings and the statements following the US cyberattack on Iran indicate the formation of a new front. The reports have proved time and again that Iran also is a leader in launching cyberattacks on the United States along with Russia, China and North Korea. The report published by the US internal security, only last month, clearly mentions the Iranian threat in the cyber sector.
But now, if Iran collaborates with China in this sector, the threats will increase for the United States. Iran and China, both have a proven capability to launch a cyberattack on the US systems. China leads in the field of technology, and Iran's focus is on conventional and small cyberattacks. The US officials have expressed fear that if China helps Iran, the extent and equations of the cyberwar can change.
In February, it was revealed that the number of cyberattacks on the US systems had increased and China and Iran were behind the attacks.US National Security Agency, and even the private cybersecurity companies had issued serious warnings regarding this. At the same time, it was also pointed out that the Chinese intelligence agencies and Iranian hackers were using advanced technology. Against this background, the joining of hands by Iran and China point to an increased threat for the United States.