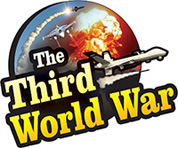 27 people were killed in a cowardly terror attack on a Gurudwara, of the Sikh religion, in the Afghan capital of Kabul. The terrorist organisation IS, has accepted the responsibility of the attack. Despite this, the Afghan intelligence agencies suspect that this attack has been carried out by the Haqqani network of the Taliban. The Haqqani network receives complete support and protection from Pakistan.
The terrorists intruded into the premises of the Gurudwara, in Kabul, at 7.45 am and launched the attack. Anarkali Kaur, the Sikh lawmaker in the Afghan parliament, informed that there were nearly 150 worshippers present in the Gurudwara. Some terrorists carried out suicide blasts are the initial firing. 27 people, including an infant, have been killed in the attack. India has denounced this cowardly attack, in a strong language.
The Indian Foreign Ministry criticised that this cowardly act shows the heinous mentality of the terrorists. The Afghan government has started a search operation for the perpetrators of the attack. IS, from Afghanistan, has accepted the responsibility of the attack. But the Afghan intelligence is not willing to believe this claim.
There is a precedent of IS accepting the responsibility of the attacks, not carried out by them. The Afghan intelligence agencies are predicting a strong possibility that the Haqqani network has carried out this attack, on Wednesday. It was the Haqqani network which was responsible for the attacks, in the past, on the Indian embassy and staff in Afghanistan. India had accused that these attacks were carried out by the Haqqani network, under instructions from the infamous Pakistani intelligence agency, ISI.
Meanwhile, a peace deal has been signed between the United States and Taliban to establish peace in Afghanistan. As per the deal, the United States will soon withdraw its military from Afghanistan. Claiming that this is a victory for Taliban, Taliban supporting analysts, from Pakistan, have started dreaming of using Afghanistan against India. There are indications that the Wednesday attack endorses these claims.