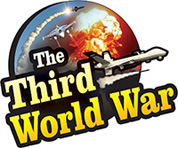 Seoul: Within 24 hours of the peace talks between North and South Korea, another incident of Chinese aggression against South Korea has come to light. It has been revealed that a Chinese military reconnaissance aircraft carried out surveillance in the South Korean airspace for four hours on Saturday. South Korea successfully chased away the Chinese aircraft with the help of its fighter jets and issued summons to the Chinese Ambassador expressing strong displeasure. The incident indicated deterioration of the situation in the Korean region once again.
The Chinese reconnaissance aircraft entered the air defence identification zone from the North Western side of the South Korean 'Leo Island', at around 10.45 am on Saturday. This plane was circling in the air defence zone above the 'Pohang' and 'Ulehung' region, for about four hours. The South Korean defence forces informed that after about four hours the Chinese military reconnaissance aircraft left the South Korean airspace.
South Korea sent its F-15K and other fighter jets immediately when the Chinese aircraft entered its airspace. China was directly contacted and instructed to take the plane out of the Korean airspace. China claimed that the aircraft was in the international airspace and continued the operations. The gravity of the situation increased as the Chinese Ministry did not provide a valid explanation.
This is the third incident of violation in the South Korean airspace by a Chinese aircraft in this year. A Chinese aircraft had intruded in the South Korean airspace in February, earlier. Even at that time, South Korea had reprimanded China. South Korea summoned the Chinese Ambassador Qiu Guohong and apprised him of the incident. He was warned that such incidents will not be tolerated in future and was asked to deliver this message to the Chinese rulers. South Korea has also lodged an official complaint with China about the incident.
North Korean Dictator Kim Jong Un had, in a meeting with South Korean President Moon Jae-In had agreed to withdraw its nuclear program. US President Donald Trump had welcomed this declaration and had said that he would soon meet the North Korean Dictator. North Korea is believed to be under Chinese influence, however, some of the current decisions by the North Korean Dictator indicate that North Korea to be not under Chinese control anymore.
Although China has outwardly welcomed the meeting of both Korean leaders, the Chinese apprehension about this meeting is still evident. This is the reason behind the tension created by China intruding the South Korean airspace.