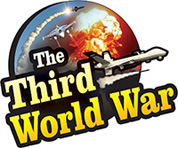 Astana: The United States, who has ignored the international laws and attacked Syria, intends to divide it into parts, accused the Russian Foreign Minister, Sergei Lavrov. He levelled this allegation in a tripartite meeting with the Turkish and Iranian Foreign Ministers. However, the United States has dismissed the allegations.
This meeting of the Foreign Ministers of Russia, Turkey and Iran was organised in view of the attacks carried out by the United States, the UK and France in Syria ten days ago. The Russian Foreign Minister claimed that the situation in Syria has deteriorated due to the air attacks carried out by the United States and its allies. Lavrov expressed concern over the situation saying that the US air attacks could blow away the efforts for a ceasefire and may result in dividing Syria.
There are militaries of many countries deployed in Syria and a fierce battle is being fought there. Iran and Russia have participated in the conflict in support of the Assad rule and are attacking the Syrian rebel and terrorist organisations. Also, Israel is targeting the Iranian bases and the locations of Hezbollah, the pro-Iran terrorist organisation through powerful air attacks. Turkey, at the same time is carrying out a military campaign against the Kurdish rebels in Syria. The United States has also deployed its military in Syria and there are clear indications of it not withdrawing its military any time soon.
This has resulted in power centres of various countries being created in different parts of Syria who does not seem to be a single united country. Syria, Iran and Russia have been claiming for a long time that this is a conspiracy of the United States and its western allies. However, the United States has denied the allegations saying that the Syrian regime and the rise of IS was responsible for this situation.