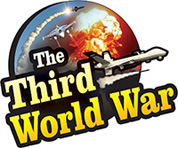 Tokyo: Repercussions of the saboteur attacks on the Saudi tankers have been felt in the international crude oil market as well. On Monday, the oil market opened with a rise of 2% in the crude oil rates. The US media stated that the spike was attributed to the uncertainty created over future oil exports owing to the tensions in the Middle East.
On Monday, Brent Crude saw a rise of 1.9% taking the crude rate to $71.75 per barrel whereas, the US oil rose by 1.6%. Also, the effects of the US-China trade war were already evident in the crude oil market. However, the attacks on the Saudi oil tankers struck panic in the international market.
Saudi Arabia is the biggest crude oil exporter in the Organization of the Petroleum Exporting Countries (OPEC). Therefore, with the attacks on the Saudi tankers, concerns were raised on the oil supplies passing through the Strait of Hormuz and the Persian Gulf being threatened.