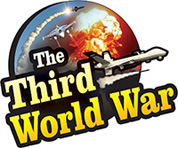 Washington: At a time, when economies like Russia and China are trying to challenge the economic domination of the United States, it has been exposed that USD, the leading reserve currency of the world, is losing its percentage share. The International Monetary Fund (IMF) has announced the information regarding the investments in the reserve currencies and the USD component is at the lowest in the last six years. The IMF report also points out that the investment in Japanese Yen is on the rise against the declining USD.
As per the information given by the IMF, the investment in USD as reserve currency is to the tune of USD 6.79 trillion for the second quarter of 2019. The share of the USD has declined to 61.63% of the total global reserves. This figure stood at 61.86% for the first quarter of 2019. Before this, the USD share in global reserves had declined to 61.27% in the last quarter of 2013.
The report published by the IMF has information regarding the various currencies forming the reserves of all the countries in the world. IMF has pointed out that while the USD percentage is reducing in the reserves, the share of Euro, Yen and Chinese Yuan is on the rise. Japanese Yen has benefitted the most, with the share of investment, in the currency going up to 5.41%. This is the highest in two decades.
At the same time, the share of Chinese Yuan also is increasing and its share has risen to 2% of the global reserves. The IMF had included Chinese Yuan in the currencies for reserves, in the global economy, only three years ago. Thereafter, the exposure to Yuan is increasing and this is confirmed through this IMF report. The performance of the Euro also has improved in the global reserves and the share of Euro has reached nearly 20%
The sale of USD by Russia, China and other countries has resulted in this decline in the share of the USD. It has been revealed that Russia alone has sold US bonds nearly worth USD 100 billion. The statistic shows that Japan, China and even India has started reducing their exposure in USD. Stress is being given on the purchase of Gold rather than USD and the percentage of Gold, in the foreign exchange reserves of the central banks has risen to record levels.