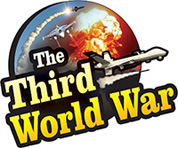 Washington: 'China is making strong attempts to create its influence in Africa, Latin America, Pacific Islands and South Asia, outside its own sector. But the CIA is keeping a close eye on the Chinese movements,' warned CIA Director, Gina Haspel. The CIA Director also accused that China is making efforts to reduce the influence of the United States in the Asia-Pacific and other sectors, to fulfil its own objectives.
Haspel was addressing a public function for the first time, since taking over as the Director of the US intelligence agency. She explained her position on the change in objectives of the CIA and the challenges and threats faced by the United States, during the address. She also indicated that the focus of CIA will be more on traditional espionage in the opponents of the United States than on counter terrorism activities, at this time.
Haspel made a special mention while talking about the challenges faced and priorities of the CIA, 'the loans disbursed by China to the poor countries and the massive Chinese investments in these countries is a major cause of concern. These small countries will not be able to repay these loans to China. We will work to make these concerned countries understand the threat. There is a possibility that the sovereignty of these countries may be compromised because of the Chinese investments,' said Haspel to point out the Chinese activities.
'During my tenure, an attempt will be made to increase the manpower of the CIA in foreign countries', indicated the Intelligence agency chief. The people who can speak foreign languages like Chinese, Arabic, Farsi, Turkish, French and Spanish will be given preference, said Haspel. At the same time, the CIA will invest its resources to fight the menace of the narcotic drugs trade, which claims the lives of more US citizens than any of the terrorist groups' activities.