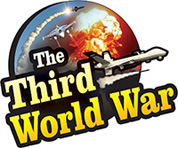 Dasht/Ziarat (Baluchistan): The revolt erupted against the atrocities and oppression of the Pakistan military and the intelligence agency, ISI, by the local citizens of Balochistan appears to be intensifying by the day. At the same time, Pakistani Taliban is also launching attacks in Balochistan. 15 Pakistani soldiers have been reportedly killed, in the attacks at the Dasht and Ziarat areas of Balochistan. Baloch Republican Army Spokesman Sarbaz Baloch, while accepting the responsibility of the Dasht attack, warned that the attacks on the Pakistan security forces would continue until Balochistan becomes independent.
On Wednesday, the Baloch rebels attacked a police station in the Ziarat region. The attackers, who came on a motorcycle, started indiscriminate firing killing six police personnel at the scene. The responsibility of this attack has been accepted by the Pakistani Taliban (Tehrik-i-Taliban). Taliban said that it avenged the death of their comrades who were killed by the security forces.
Also, on Thursday, there was a suicide attack on a Pakistan military convoy, on routine patrolling duty, in the Dasht region of Baluchistan. The entire Dasht region shook amidst deafening sounds of explosion and firing. Reportedly, 9 Pakistani soldiers were killed in this suicide attack. Many soldiers have been injured and they have been moved to the military hospital in Turbat, in Pakistani military helicopters. The death toll is also expected to rise.
The Baloch Republican Army spokesman called the media and accepted the responsibility of the attack. Baloch Republican Army spokesman Sarbaz Baloch has warned that the attacks will continue till the time Baluchistan becomes a free state. Since the last few days, there is a significant rise in the intensity of attacks on the Pakistan military by the Baloch Republican Army. The Baloch rebels, exasperated by the atrocities of the Pakistan army and ISI, have started attacking the Pakistani army units deployed there. Last week, a news agency claimed that the Baloch rebels killed 25 Pakistani soldiers. The fuel pipeline in the Dera Bugti also had been blown up by the Baloch rebels, last week.
The Baloch rebels are carrying out attacks, targeting the security forces and the government projects in the region. But the Pakistan military is suppressing the news of the attacks. The analysts say that Pakistani media is not able to report news from those areas as they are not permitted to access these areas.